Loquat Wood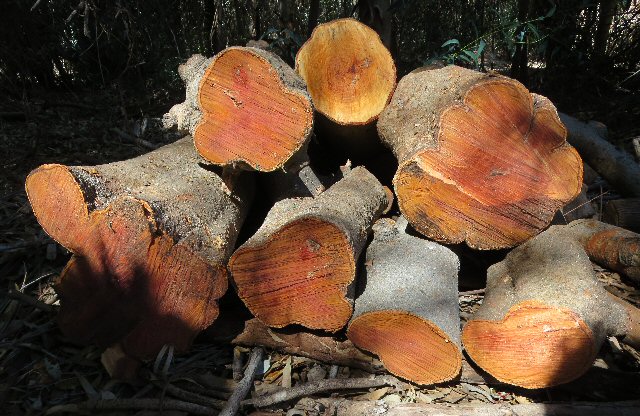 Some large pieces for carving
and smaller pieces for smoking meat or fish

We can provide you with some really nice pieces of loquat wood. Some already have character or personality about them and others are plain. This dense, tight wood is excellent for carving and polishing. Has beautiful grains and patterns. Sizes and lengths vary from small, 1" diameter limbs on up to a 12" diameter trunk 37" long. The smaller, ligher ones can be sent via Priority Mail or Parcel Post. Payment can be made via PayPal for an additonal cost of 4% when ordered online only if it can be sent via the Post Office. The very large wood pieces are too heavy to send via a delivery service and will need to be picked up at Our location near Fresno, California; about 3.5 miles west of highway 99. We will provide a vicinity map when an appointment is setup. The prices vary from five dollars for a group of small limb pieces on up to 235 dollars for the large diameter trunk piece. Give Me some idea of what you are looking for and I will let you know what is available, the price, and if it can be sent via Post Office.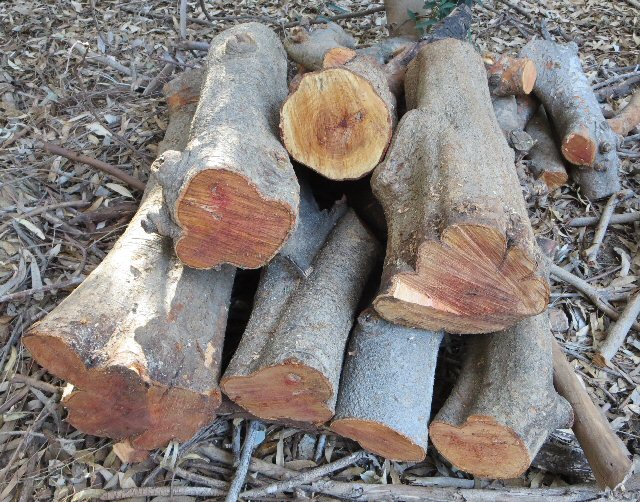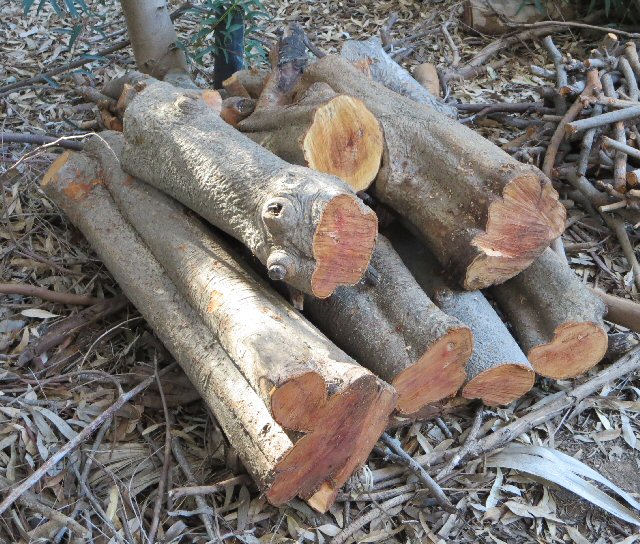 Here is a sketch of some of the larger pieces with dimensions: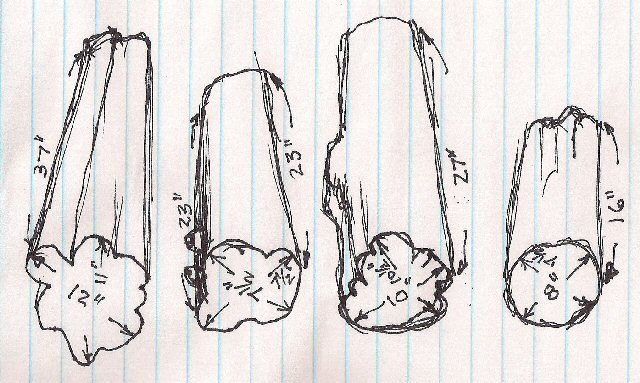 Payment Information
We accept Cashier's check, Postal Money Orders.
We also accept personal checks ,
but allow 15 working days to clear bank processing.
Make checks and money orders payable to "Jack Slevkoff"
We no longer accept credit cards
due to credit card fraud and identity theft.
For payment via PayPal, see. information below.
No Western Union.




PayPal
We now accept payment via PayPal.
PayPal charges a fee for this service.
Be sure to add 4% to total to defray PayPal fees
so it does not come out of the amount We are to receive.

If you have a PayPal account,
go ahead and make the payment.
to Our account which is slev@ix.netcom.com

If you do not have a PayPal account,
please let Us know via email so that We can set up an invoice on PayPal
and have PayPal send it to you via your email address.
When you receive the invoice, just follow PayPal's instructions
and make payment accordingly for the amount We indicate.
You do not have to be a PayPal member to make payment.

Let Us know via email that payment has been made.
Be sure to indicate what you are requesting,
the amount and costs, provide destination information,
name, and phone number.

We do not have any packages sent out until payment is received in full.



Email us at:




Our mailing location is:




Jack Slevkoff's Free Enterprises
LoquatWorld.com Division
c/o 4460 West Shaw Avenue, Suite 140
Fresno, Non-Domestic
California [Zip Exempt]
usA

Must be written exactly as shown in upper and lower case letters,
with brackets as shown, and no abbreviations.
Do not use "CA" or zip.
We receive hundreds of mail and packages
in this manner without delay.
To see examples, go to:
http://www.USAvsUS.info/USA--MailPkgsReceived.htm.

To understand why,
take a look at the following web page
and discover
"The Truth as I See it"
about American governance:
http://www.USAvsUS.info





For those who come in the back door
such as through a search engine,
our web-site (URL) address is
"http://www.LoquatWorld.com"